Sign up to the TaxLeopard app on your phone, your laptop, or your tablet. It's easy, and it's FREE.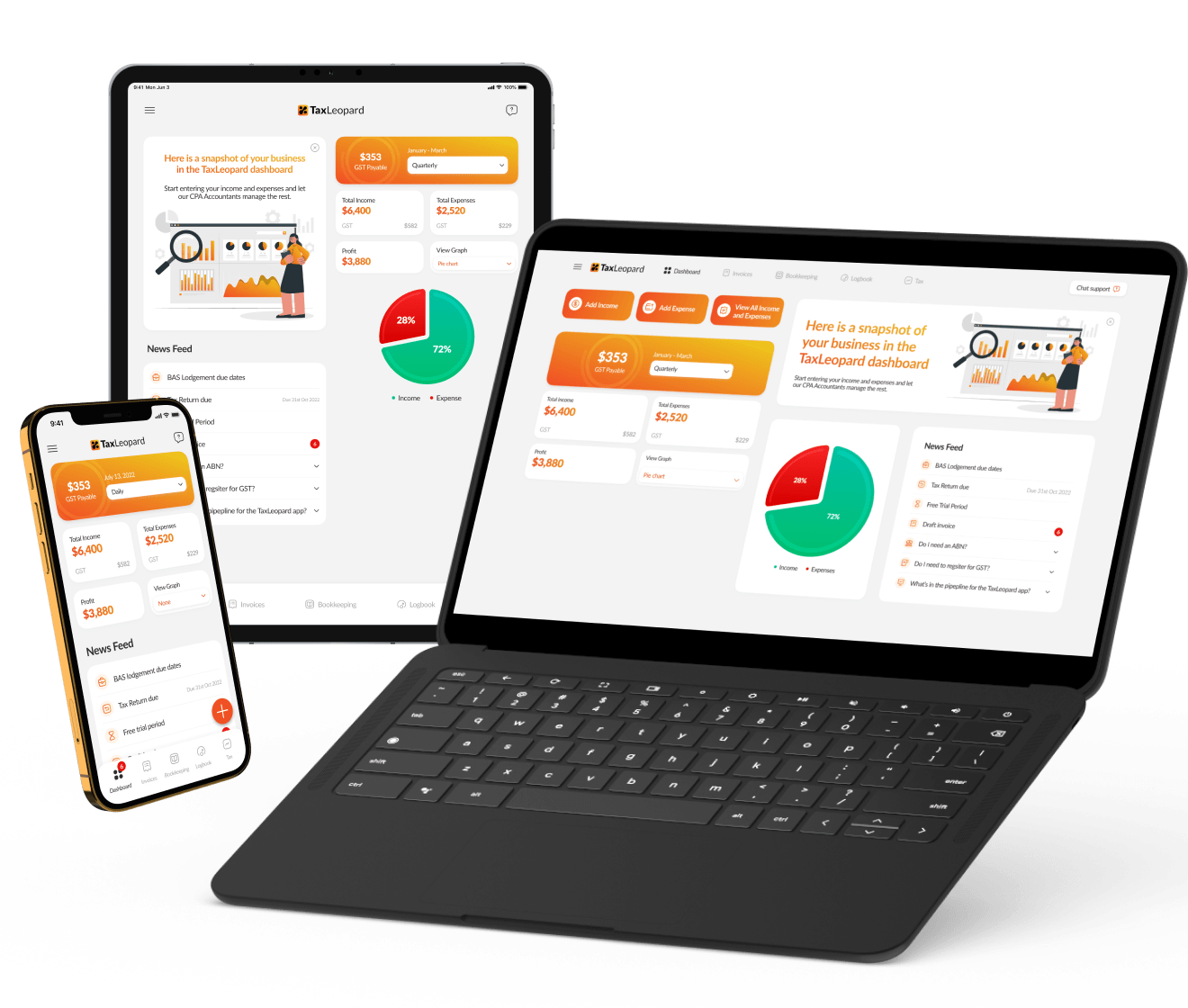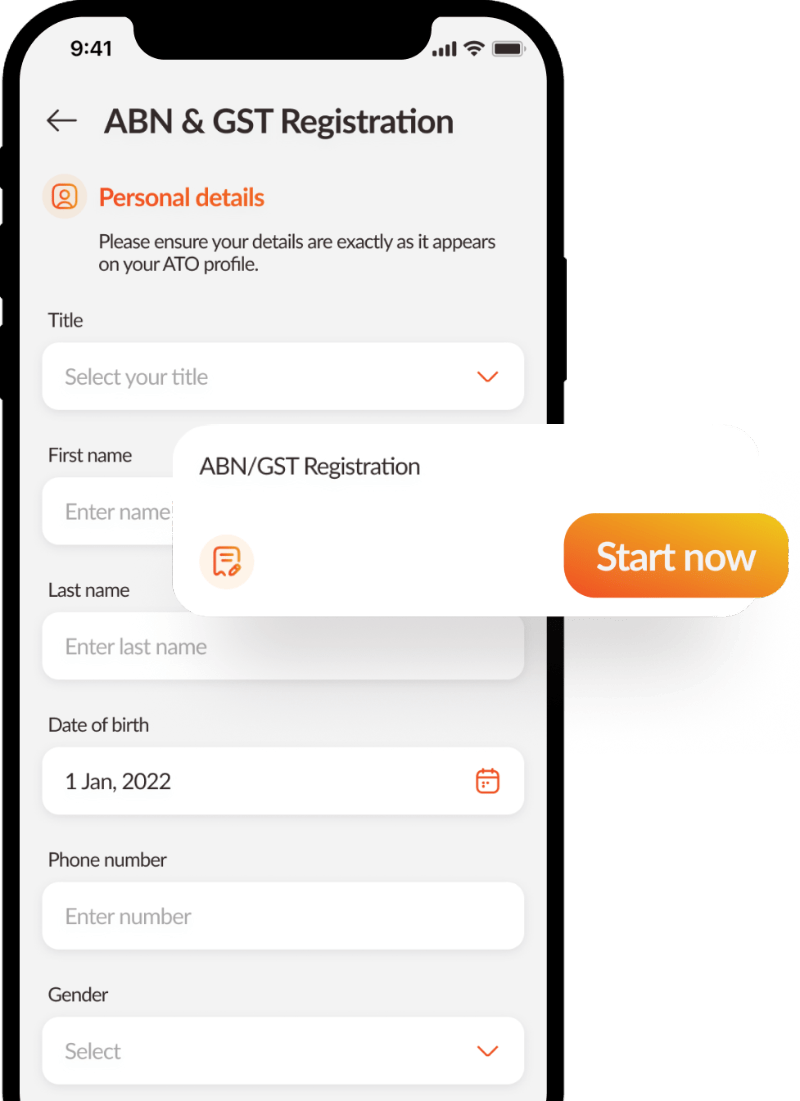 You can ask for an ABN if you need one. And you can ask to be registered for GST if you need that for your business.
It's quick, painless—and simple.
Take care of your bookkeeping with our simple to use dashboard.
As you earn income, simply click a button on your Dashboard and add the amount you earned and its details. It's the same with your expenses. The app automatically calculates your GST and net profit.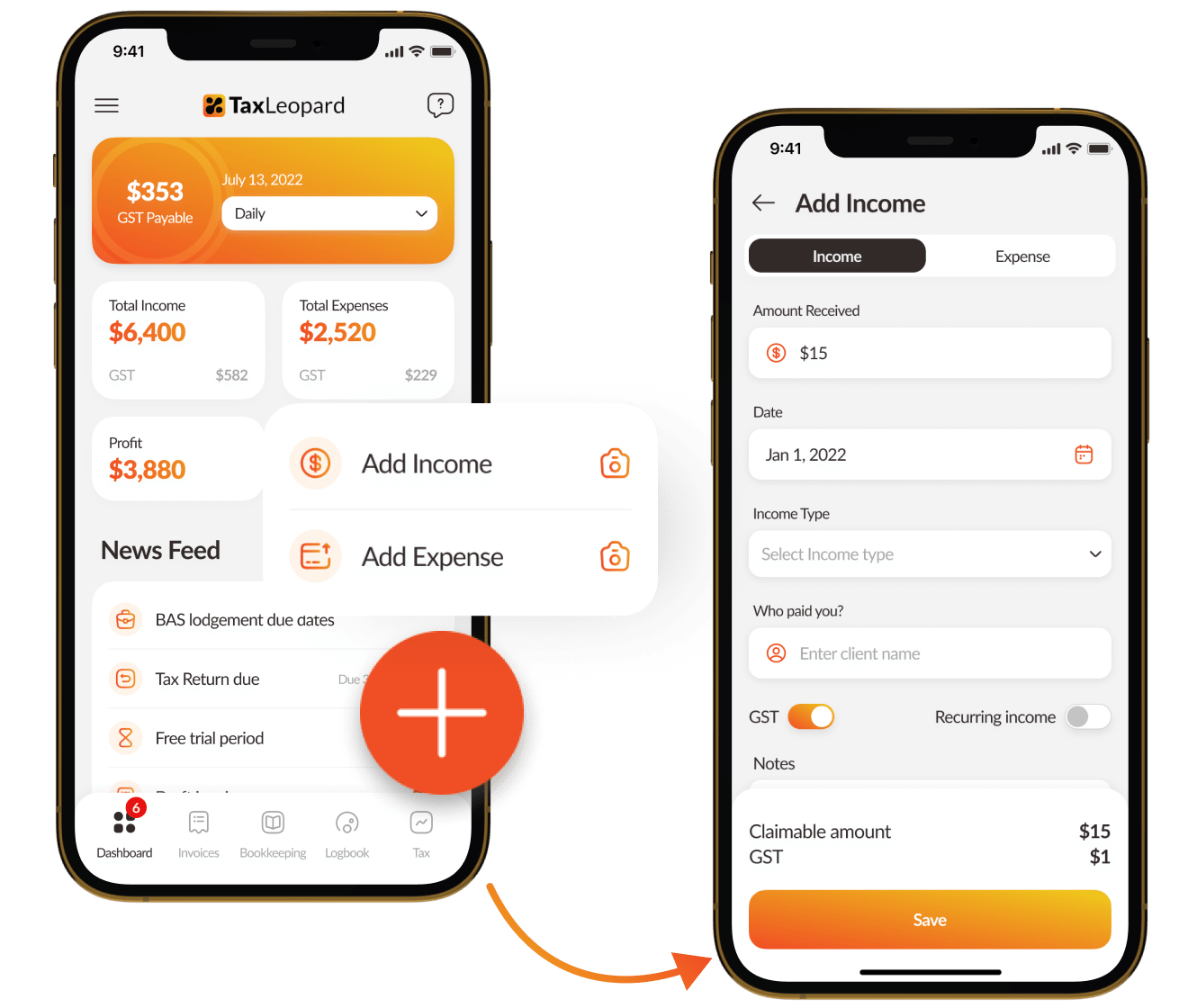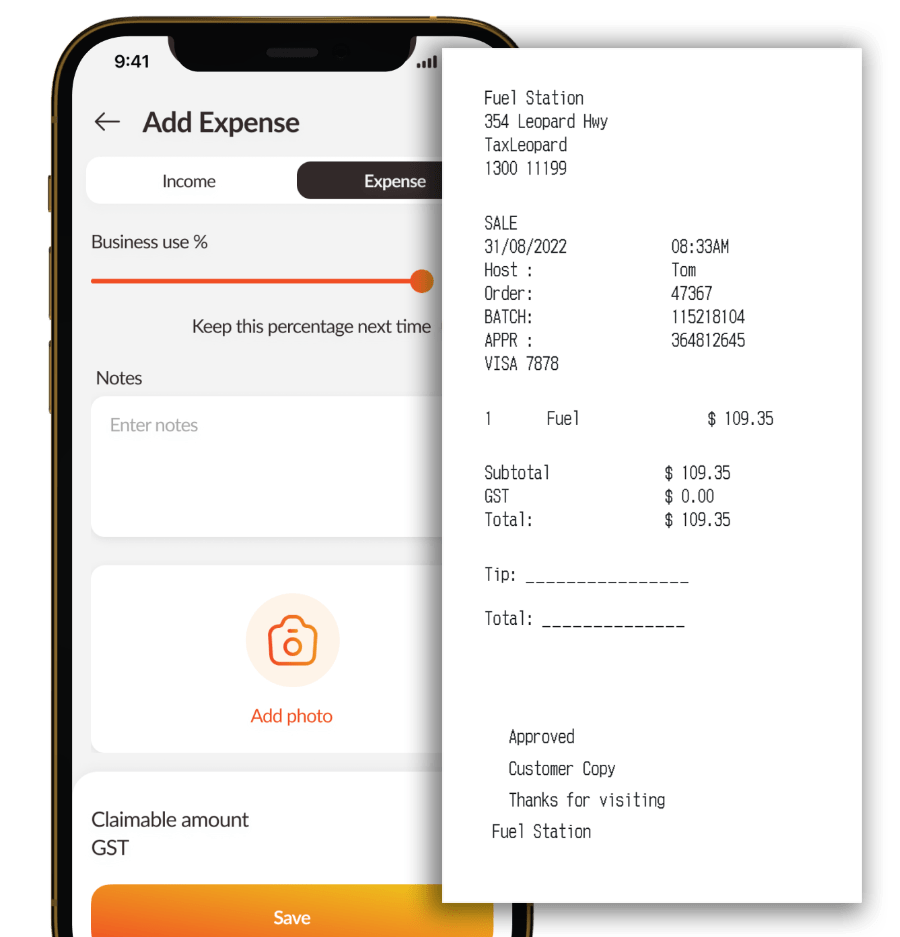 You can even take a photo of your receipts and upload them into the app to store them safely. No need to keep receipts in a shoebox!
Instantly

see your


Profit and GST


position
The dashboard instantly shows your profit and GST position. Whenever you add income or an expense, bingo! It's updated in real time.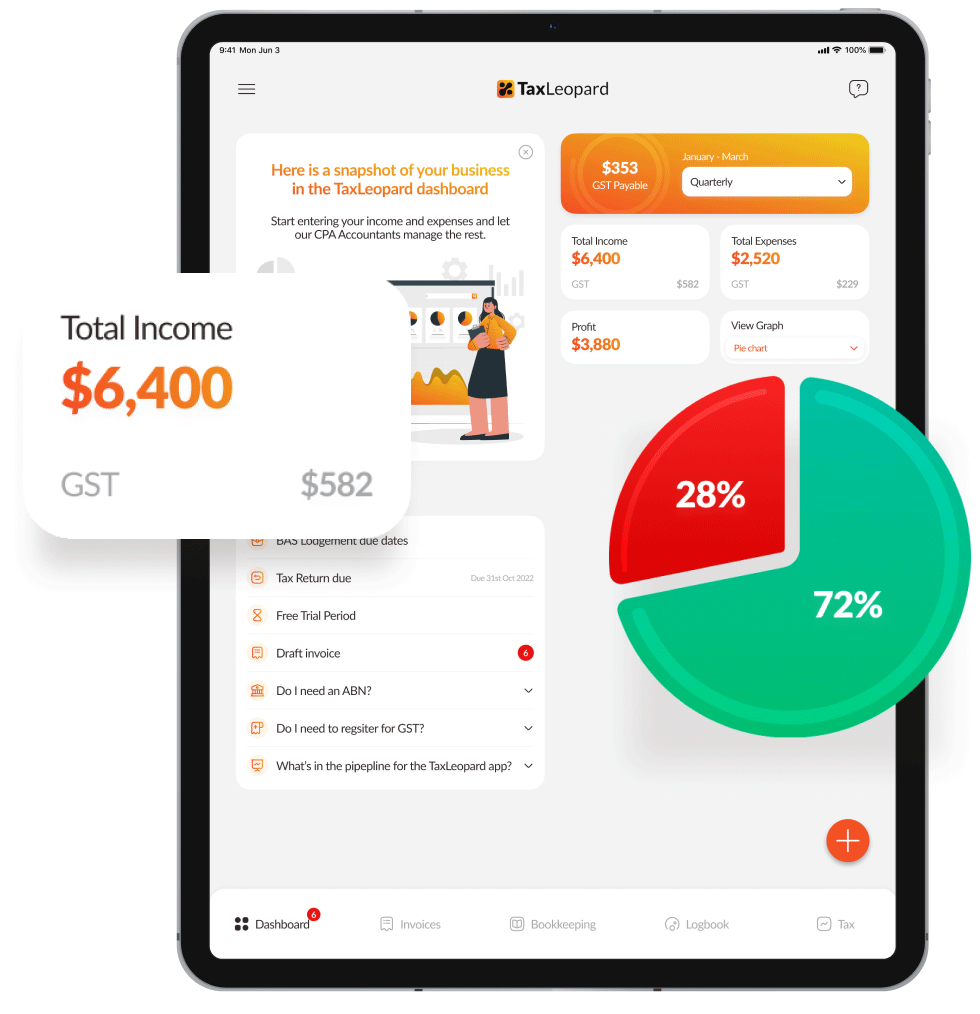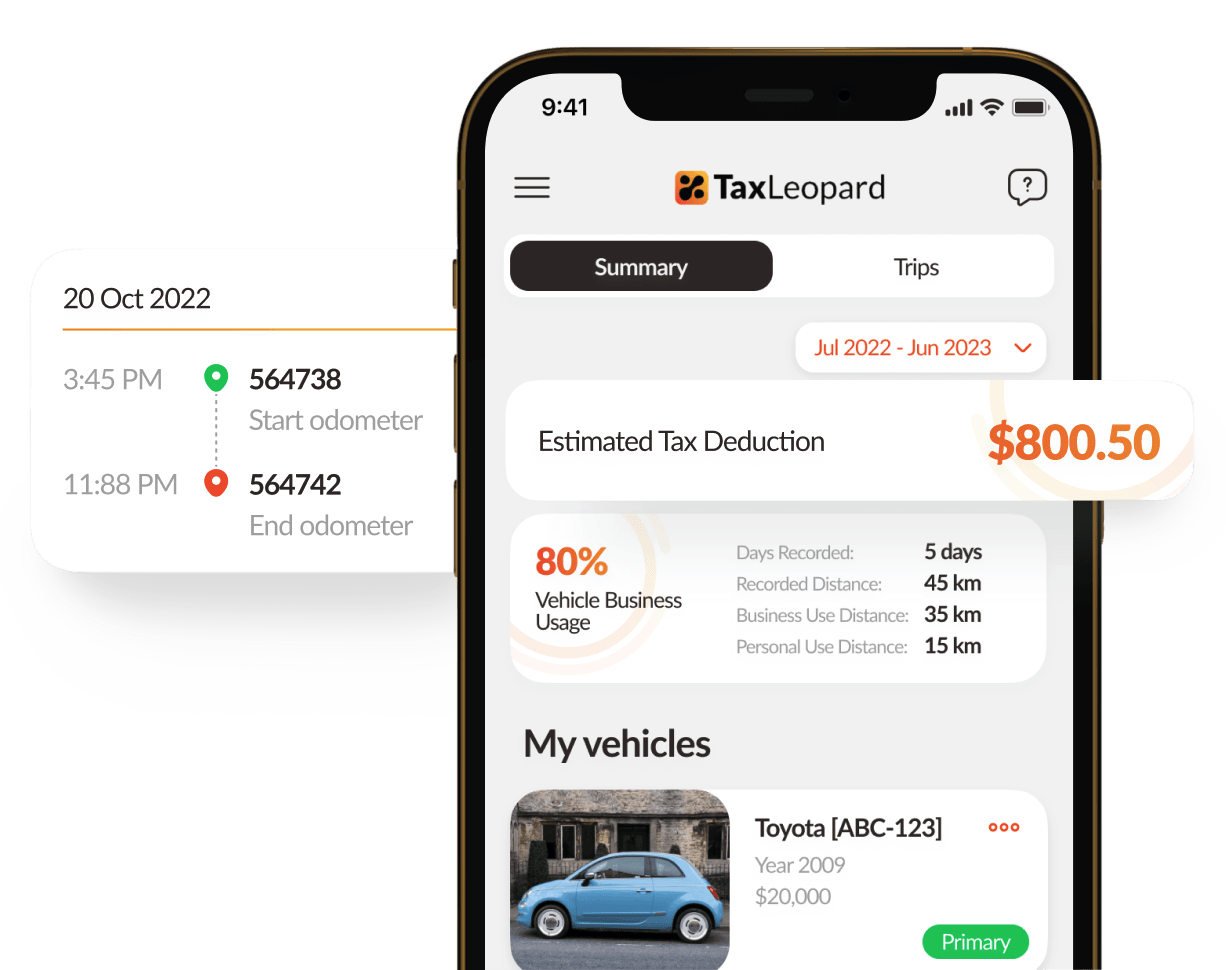 Simply log your trips, categorize them by business or private use, and maintain a detailed record of your kilometres for tax purposes. It's easy, secure, and eliminates the need for manual record-keeping.
Send Quotes
and Invoices
on the go!
Our user-friendly platform allows you to create, send, and track customized invoices and quotes, all from one place. Streamline your billing process and stay organized with TaxLeopard's Quotes and Invoicing features, which let you convert quotes to invoices with just a few clicks.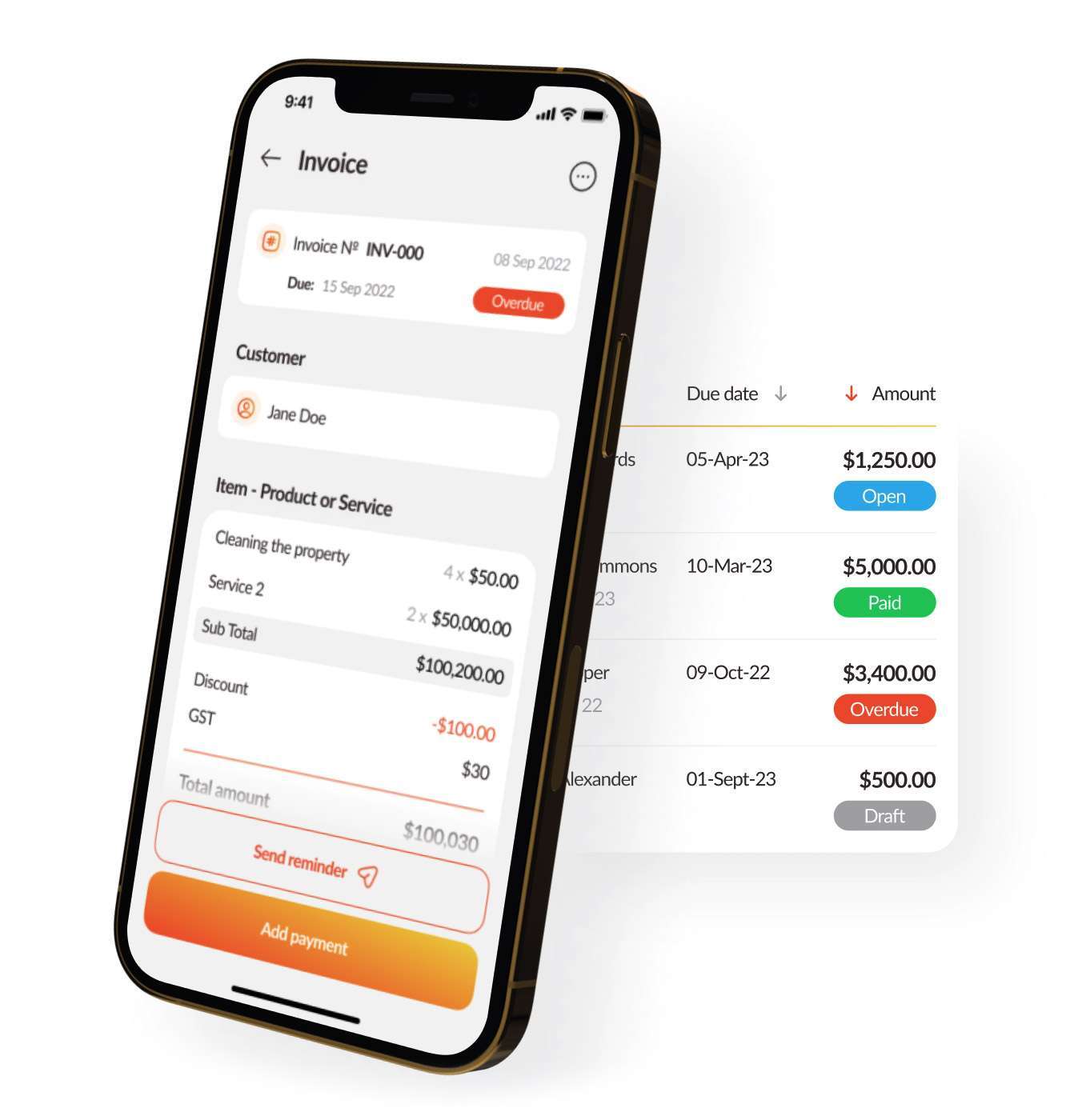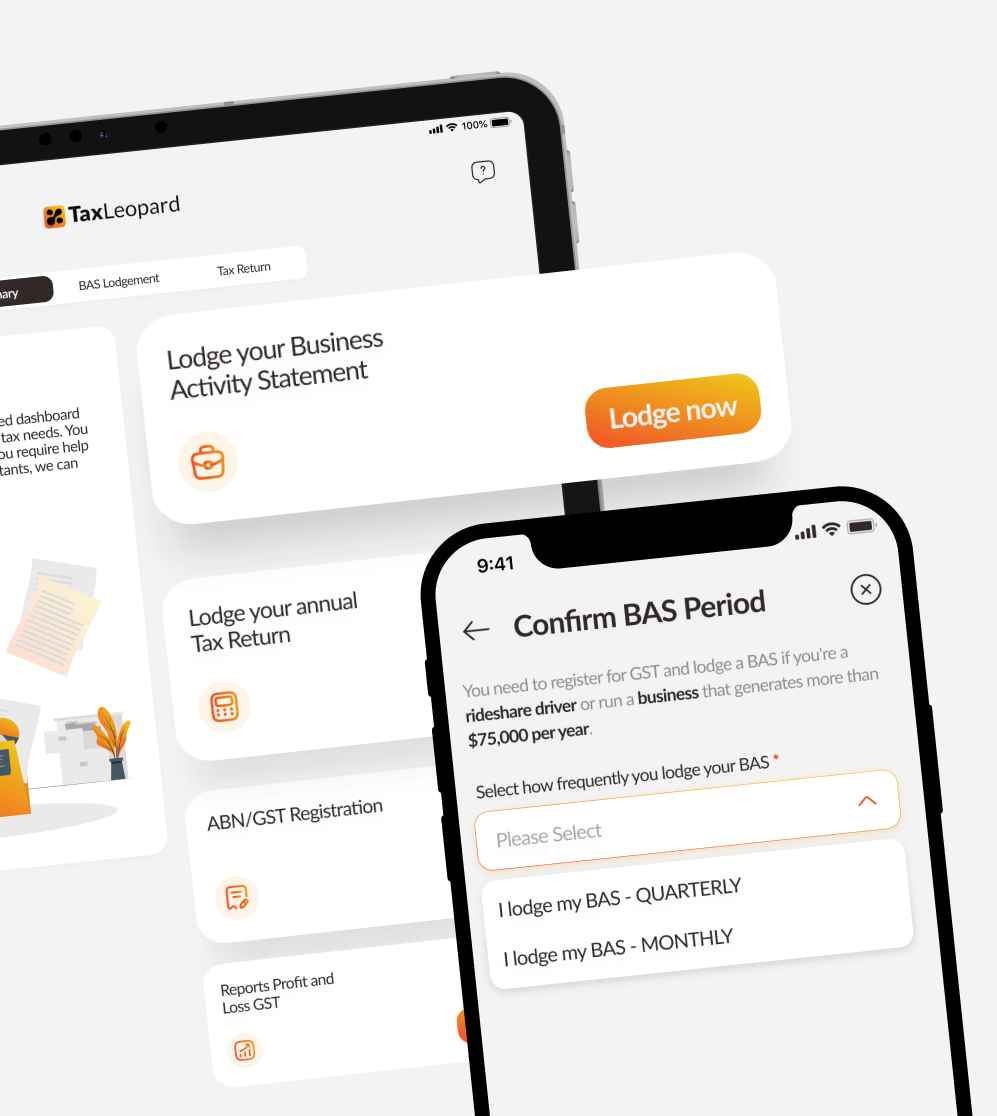 If you're registered for GST, your BAS needs to be lodged with the ATO. Ready to go with your BAS? Simply click the Lodge Now button on the Tax section, then it's over to us.
We check it, then submit it to the ATO. And we email you a copy. If you owe money, you pay the ATO. If they owe you, they'll pay into your bank account.
How your

tax return

works
Click the Lodge Now button on the Tax section, for your annual Tax Return. Enter the information required. Select and pay for the service you want.
One of our CPA Accountants will prepare your tax return, and lodge it with the ATO after you accept it. And of course, we'll email you a copy. If you owe money, you pay the ATO. If you have a refund, they'll pay into your bank account.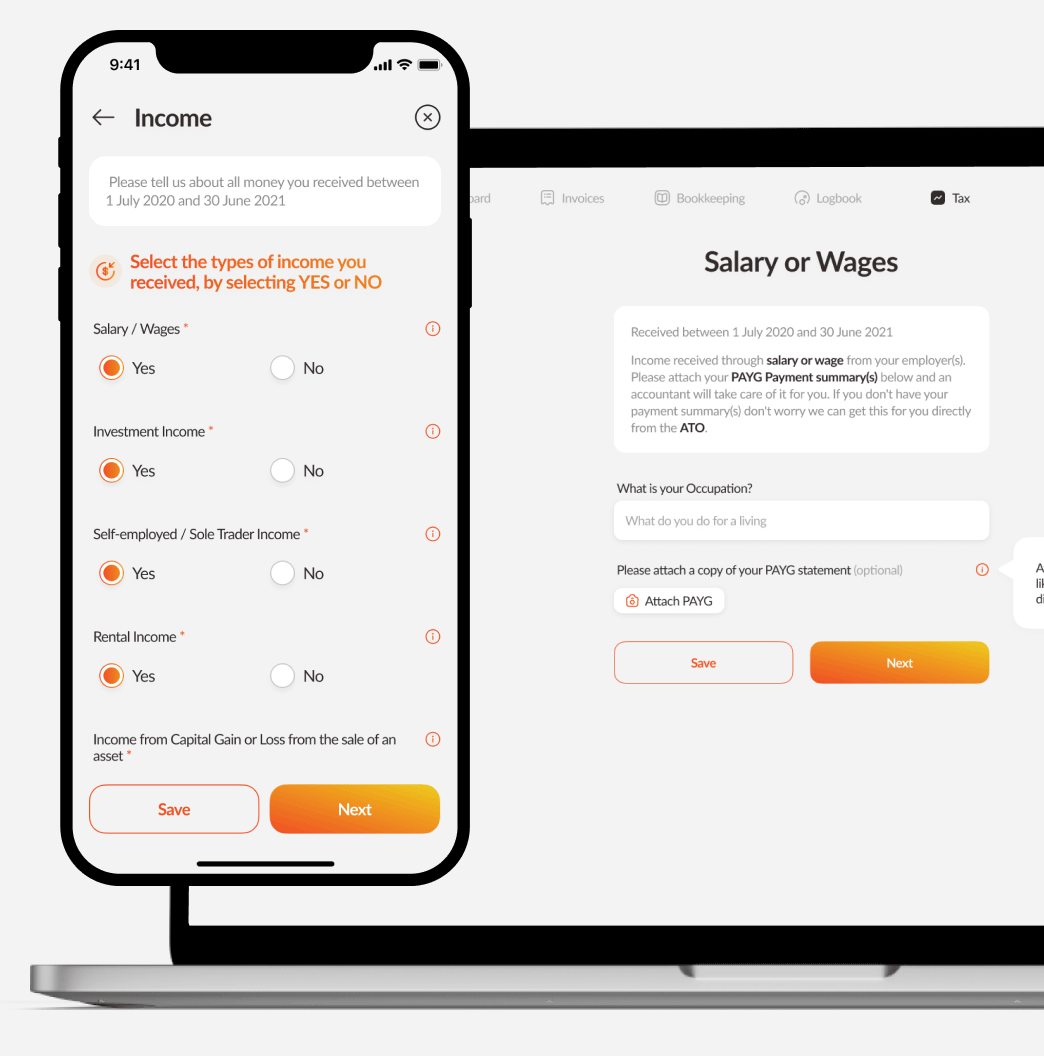 Get excited! With these functions in the pipeline, your accounting will be spot on with TaxLeopard.
Receipt scanning
Take a photo of your receipts and let the TaxLeopard app automatically categorise them for you.
Bank integration
Your transactions will automatically integrate with your bank account.
Virtual CFO
Our Virtual CFO helps you with advice for your tax, to boost your deductions, and forecast income, plus heaps of handy tips to help you run your business more smoothly and efficiently.